JOTT Hike
This years JOTT Hike (Jamboree on the Trail) followed the same route as we did 2 years ago.
We caught the train from Sowerby Bridge to Todmorden and walked along the canal side to Castle Street, before climbing the hill to Mankinholes; steep, but fairly short. From here we climbed up the stone slabbed footpath to Withins Gate; steep but quite long. From here a gentle climb and we're on the top with Stoodley Pike just a 15 minute level walk away. We sat down for lunch on a grassy bank just before Stoodley Pike and afterwards climbed the 39 steps (no, not spies) to the balcony and admired the view.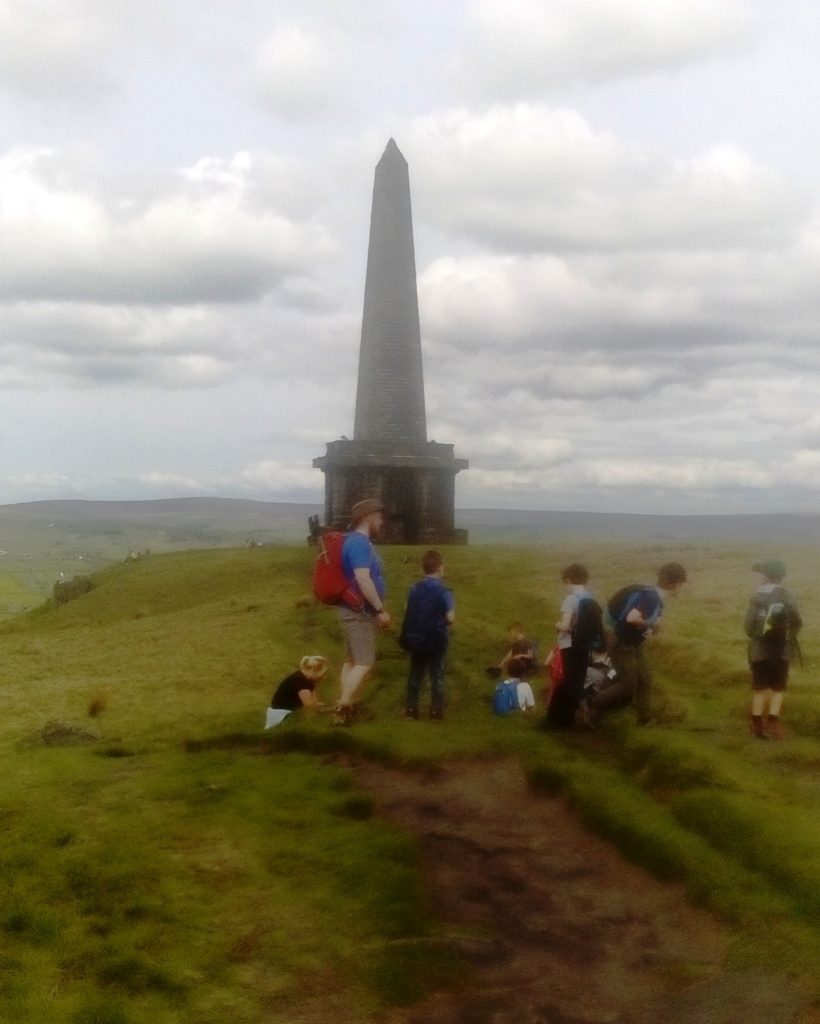 Setting off again, just a few hundred yards down the path is a flowing artesian well, the water is always pure, clear and cold and we spent some time there refilling our water bottles; never seen it dry, even in drought.
Continuing on into Sunderland Pasture, a lovely and peaceful forest walk, spoiled by a very boggy path in parts. We decided this year to avoid "Jamie's shortcut" and make our way down to Crag Vale by easy, but longer tracks. A rest and a sit down was made on the steps of St John's in the Vale before we attempted the steep climb up to Sowerby and onto our overnight stop at Steep Lane Chapel. Not camping as we did 2 years ago; tea, movies and bed on a soft carpeted floor!