Hike Preparation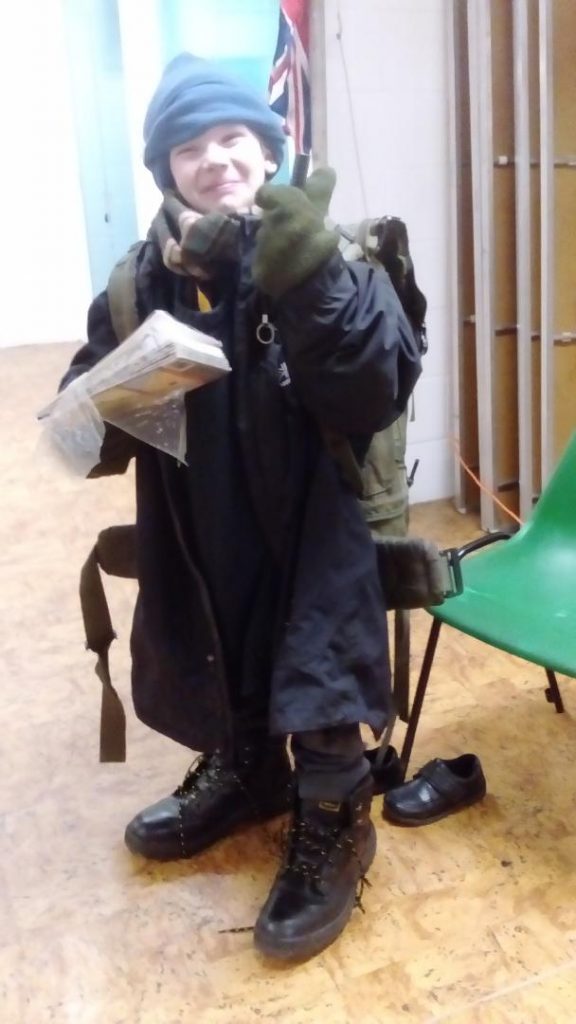 Tonight we learnt about what to wear and carry with you on a hike; we have one coming up in a couple of weeks time and we have some Cubs for whom this will be the first.
I always choose the smallest Cub to be my dummy and as the Cubs discuss what to wear, my dummy puts that item on. As I am a very tall person the effect is quite hilarious and most Cubs enjoy looking silly. Here is my dummy dressed in over trousers, size 15 boots, coat down to his ankles, hat, scarf & gloves.
We also discuss what to carry in your rucksack and produce each item as its named – lunch box, drink is a screw topped bottle (anyone guess why the bottle should be screw topped?), spare pair of socks, map, compass, whistle, torch (if you expect to be back after dark), first aid kit & any personal medication you might need.
We don't carry flares, books, gameboy's and many other strange objects that the Cubs might suggest!
Here is the latest in a long line of "dummies".