Calderdale Mountain Bike Marathon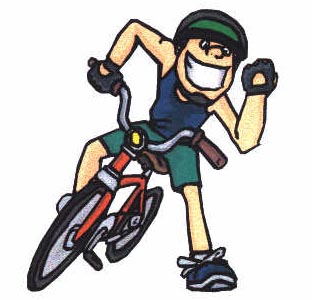 The
Calderdale Mountain Bike Marathon
is our main fundraising event held on the second Sunday of October each year. The event is a personal challenge, not a race, and there are no trophies awarded. Many of our regulars try to improve their performance each year.
Since our first event in 1999 we have run every year since then. The event follows a set route of 26 miles with 3800 feet of altitude gained & lost and with an average completion time of 3½ hours. Food and drink are supplied on the route and marshals ensure that gates are opened for the riders and closed after them.
Safety is of prime importance and we usually have a couple of doctors on standby and Calderdale Raynet provides radio communication.
For further details please see the CMBM website.
Save