Rules and Conditions of Entry
This event is NOT A RACE rather a personal challenge.
THE START WILL CLOSE AT 0915 HRS, any entrant not through the start line by this time will be deemed to be a non starter.
Any entrant unable to reach the Harcastle Crags check point by 1100 hrs will be withdrawn from the event and advised an easier route to the finish.
Helmets must be worn at all times by all entrants.
Postal entries will close on the Monday before the event, entries after this will only be available online via the website. Entries will be allowed on the day, at the organisers discretion, PROVIDED THAT our upper limit has not been reached. Please see our website for details.
Display number plaque so that it can be read from the front.
The number plaque must be surrendered to finish line staff on completion of the event.
In the event of withdrawal or disqualification the "Number Plaque" must be surrendered to any event marshal. This is to prevent any unnecessary search being launched.
Obey any marshal´s instructions.
Entrants must be Aged 12 or over on the day of the challenge, persons under 16 MUST AT ALL TIMES, be accompanied by an adult. Parental/Guardian signature required for any entrant less than 18 years of age.
Follow the route, which is sign posted throughout, navigational skills & map are Optional, OS Leisure Map 21 South Pennines,
Follow the Country Code, take care when approaching, and give way to, horse riders, let them know you are there.
Obey the Highway Code; take care when approaching pedestrians and have due regard to the general public who may be using the same tracks and bridleways as we do.
Obey the Highway Code when travelling on tarmac roads and vehicular tracks, take care of motorised vehicles and obey the Codes rules at junctions etc..
Any rider causing or witnessing an accident MUST stop and help anyone injured and notify the emergency services and the organisers.
The decision of the organiser is final and they cannot accept responsibility for ANY mishap or injury sustained during the event.
No outside help or cheating.
Any entrant who retires MUST inform the organisers, contact numbers are on the back of the number plaque, and surrender their "Number Plaque" as above.
Any entrant requiring assistance may speak to any marshal or phone the organisers on the number on the back of the Number Plaque, the organisers will endeavour to provide the assistance required.
REMEMBER YOU ARE RESPONSIBLE FOR YOUR PROPERTY
THIEVES ARE EVERYWHERE
LOCK IT OR LOSE IT. BIKES HAVE BEEN TAKEN IN THE PAST
WHEN LEFT UNLOCKED.
WHEN YOU SIGN THE ENTRY FORM YOU ACKNOWLEDGE THE NEED TO PROVIDE YOUR OWN ADEQUATE INSURANCE.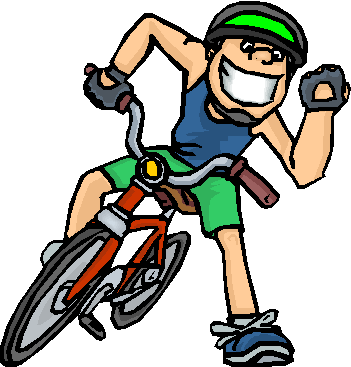 CMBM
Organised and run by
24th St Paul's Scouts
Sowerby Bridge

Empowering young people with the skills for life